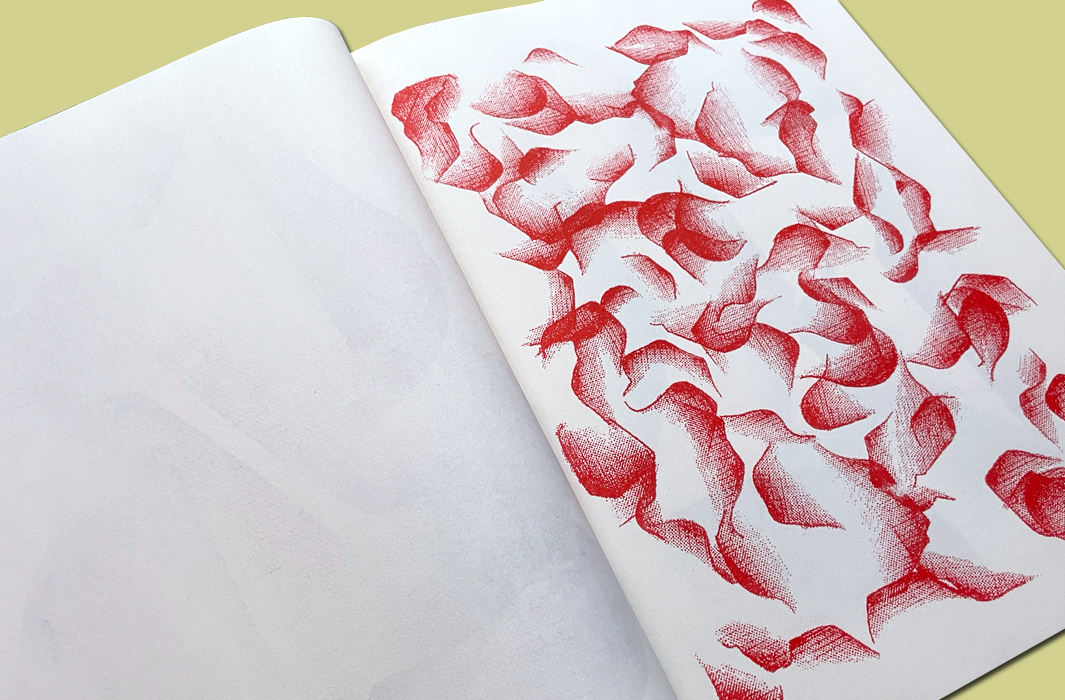 ︎︎︎ALIAS HAIKU: Sebastian Lahera.

"They only come out at night" is a series of drawings Irana Douer created by using characters, demons and objetcs that appear in persian miniature paintings.She tried to take those elements and reusing them to generate obscure atmosphered scenes.
They are all hand drawn in pencil and only the color is applied digitally.

Es una serie de dibujos que Irana Douer creó utilizando personajes, demonios y objetos que aparecen en las miniaturas persas. Trató de tomar esos elementos y reutilizarlos para generar escenas con atmósferas oscuras.
---
24 Pages, 21 x 15 cm, 2 colors printed on risograph. 150 samples. First Edition September 2022.

---